🎉Buy 2 Get Extra $10% &Free shipping
🎉Buy 3 Get Extra $15% OFF &Free shipping
🎉Buy 4+ Get Extra $20% OFF &Free shipping
Rapid Refund >> Warranty reimbursement at 100%  .
Shipping >> Worldwide  express  shipping available.
More than 95.8% of shoppers buy 2 for family or friends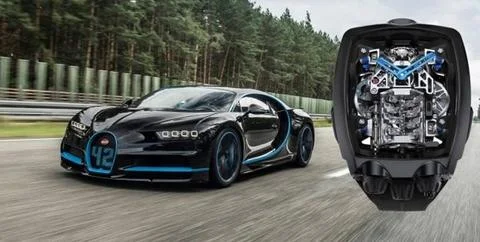 ⌚The watch movement reflects the feeling, energy, and power of a high-performance car engine. 
 

⌚Perfect Case
The case is inspired by the flowing lines of the Chiron, and the movement or "engine block", intended to duplicate the Bugatti engine, is placed under a massive sapphire crystal on display for all.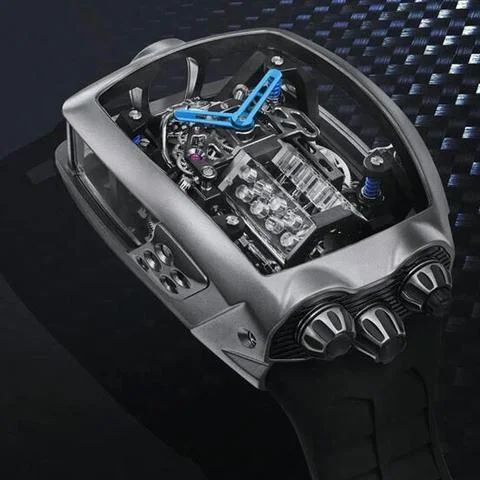 ⌚Time Display: Show the time you want in real-time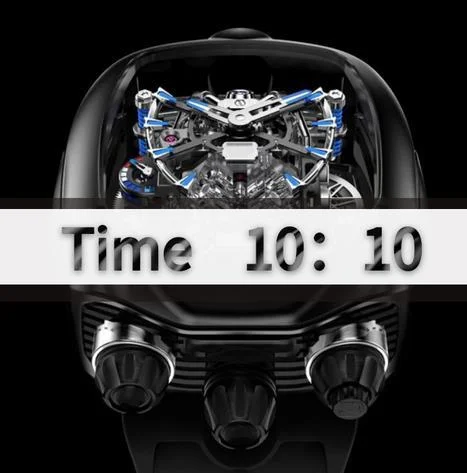 ⌚Tourbillon
It featured a 30º inclined tourbillon, has ever used an inclined tourbillon. The "flying" part of the tourbillon means that the regulating organ is only supported on one side, so the tourbillon is even more mesmerizing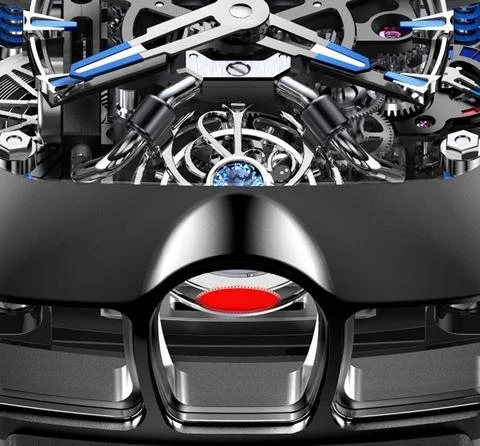 ⌚Engine Animation
Push the right-hand crown of the timepiece and the engine comes to life - the crankshaft turns and the 16 pistons pump up and down, just like a true internal combustion engine.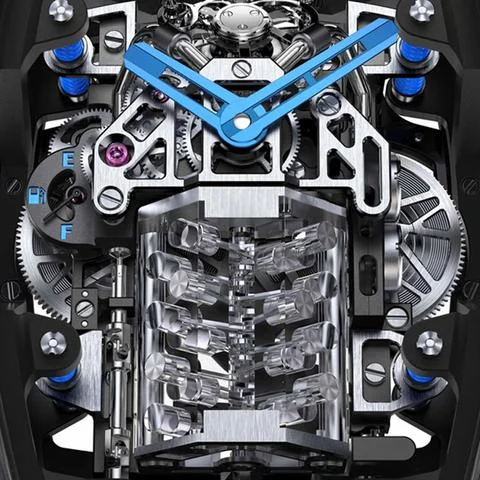 ⌚Movement Suspension
The movement is completely suspended in four places, with what looks like actual automobile shocks. The movement, in fact, is floating inside the case -- you can see it move up and down.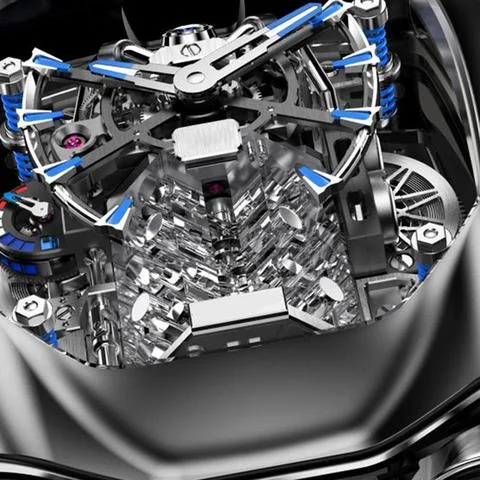 ⌚Sapphire Crystal
The top and sides of the watch are made of sapphire crystal, making every single facet of the watch visible. Most captivating, of course, is the engine block animation. Made out of one solid steel piece, the crankshaft driving is one of the smallest and most complicated watch parts ever manufactured.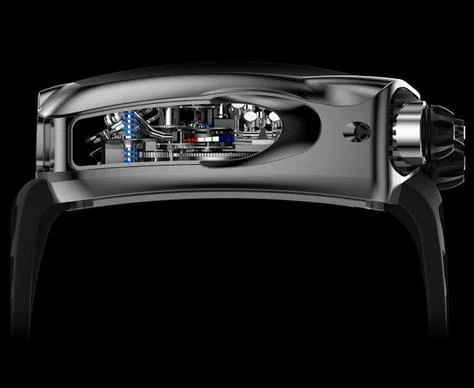 ⌚Power Reserve
The power reserves for the animation and timekeeping are different, yet both are wound through the winding crown, clockwise for the movement, counterclockwise for the engine animation. The power reserve indication for timekeeping even has the universal gas pump symbol on the side of the gauge at nine o'clock.